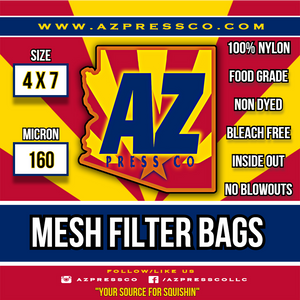 160u - 4 x 7 Mesh Filter Bags
100% Nylon! The 160 micron filters are best used for pressing whole flowers. Can hold 20+ grams of whole flower very easily. Made of non dyed food grade nylon mesh with food grade stitching. 
*Different quantities available, buy more and save money!